Grace of Monaco Suite
April 12, 2021 - Mythical spaces
We owe this exceptional visit to Mary Schaefer Lamontagne, wife of Quebec City Mayor Gilles Lamontagne. Mary Schaefer Lamontagne was born and raised in Philadelphia and a childhood friend of the Princess with whom she was still close.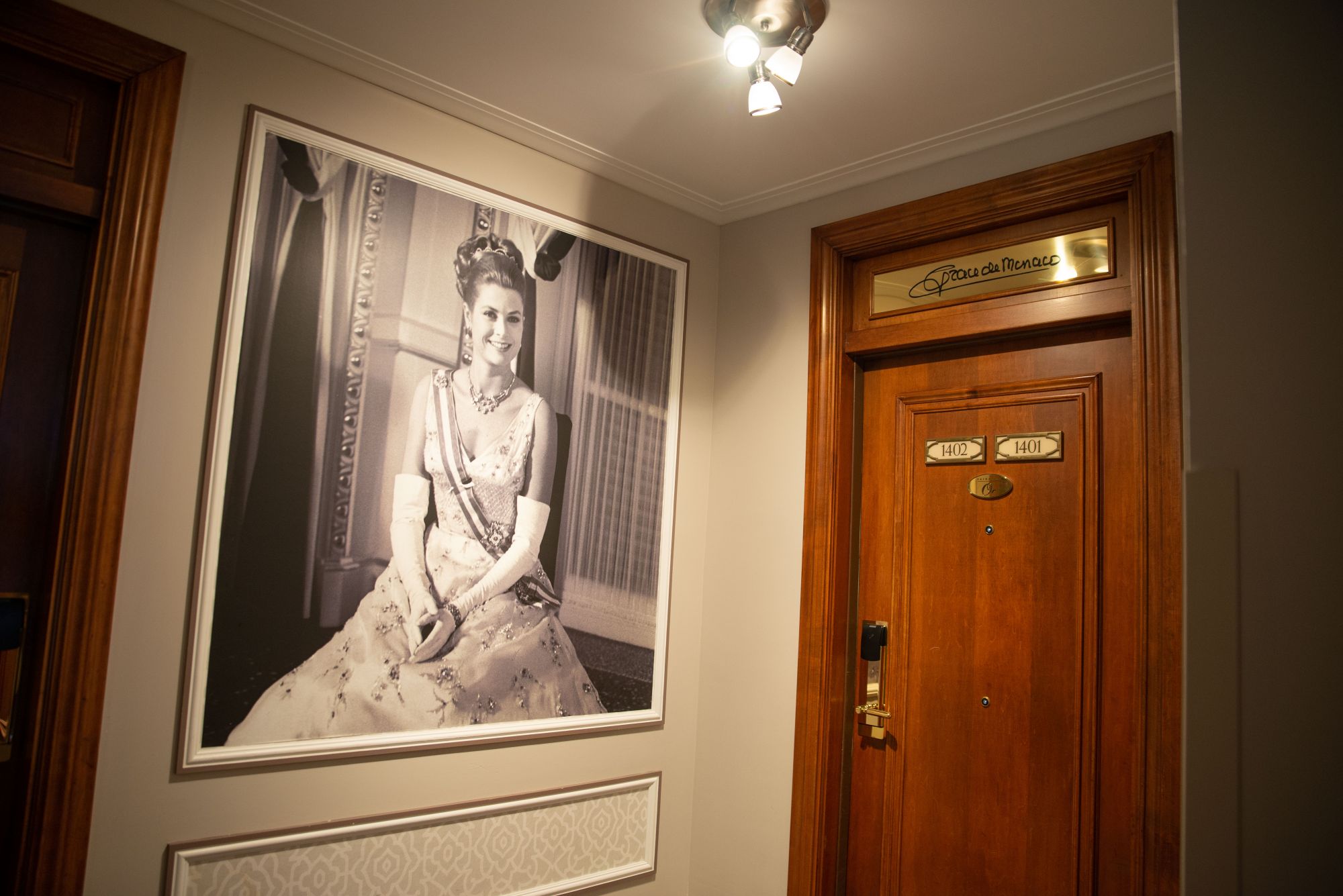 The biggest highlight of the visit was the Regency Ball, held in the sumptuous Ballroom of the Château. The Princess then wore a magnificent 18th-century-style daffodil ball gown, that she had made by Costumes de Paris.
Located up high, the magnificent suite occupies an entire side of the hotel's main tower and thus offers a grandiose panorama of Quebec City on one side and the St. Lawrence River on the other. It has several characteristic elements of the architecture of the Château, namely two charming turrets and two original decorative fireplaces. Archival pieces on loan from the Prince's Palace of Monaco complete the decoration.
In the center of the private entrance hall is the armchair on which the Princess sat during the Regency Ball and which has been restored. On the left is the magnificent living room of the suite, which offers an office area in one of the turrets. On the walls of the room, you can admire posters highlighting the acting career of Grace of Monaco.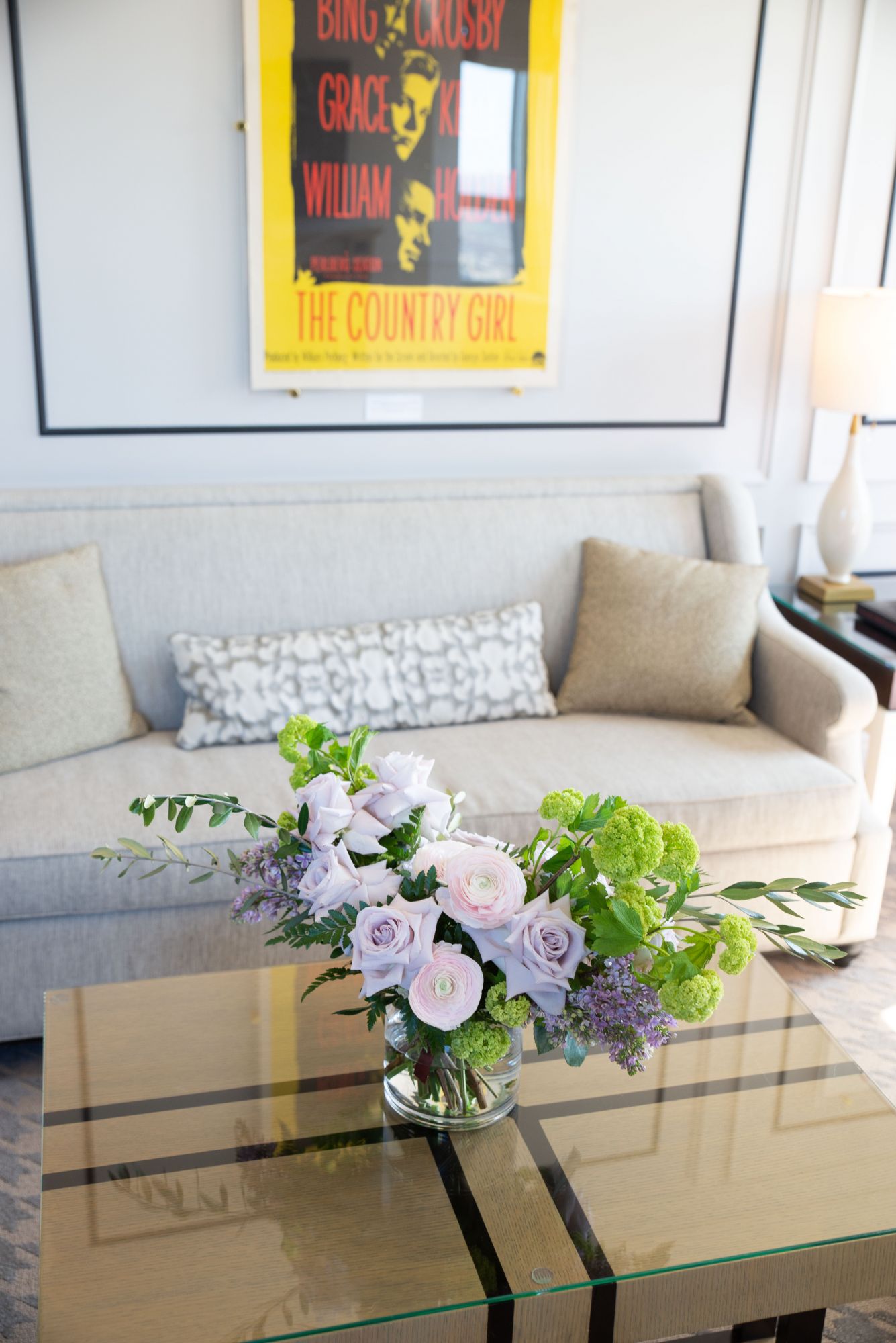 The bedroom of the suite pays homage to the princess's timeless style and the feminine universe that characterizes her. Floral artworks made by the princess as well as personal items that belonged to her, such as gloves and glasses, are on display in the suite.
The suite has two full bathrooms, one with a bathtub. It can communicate with a second bedroom if necessary to make it a two-bedroom suite.