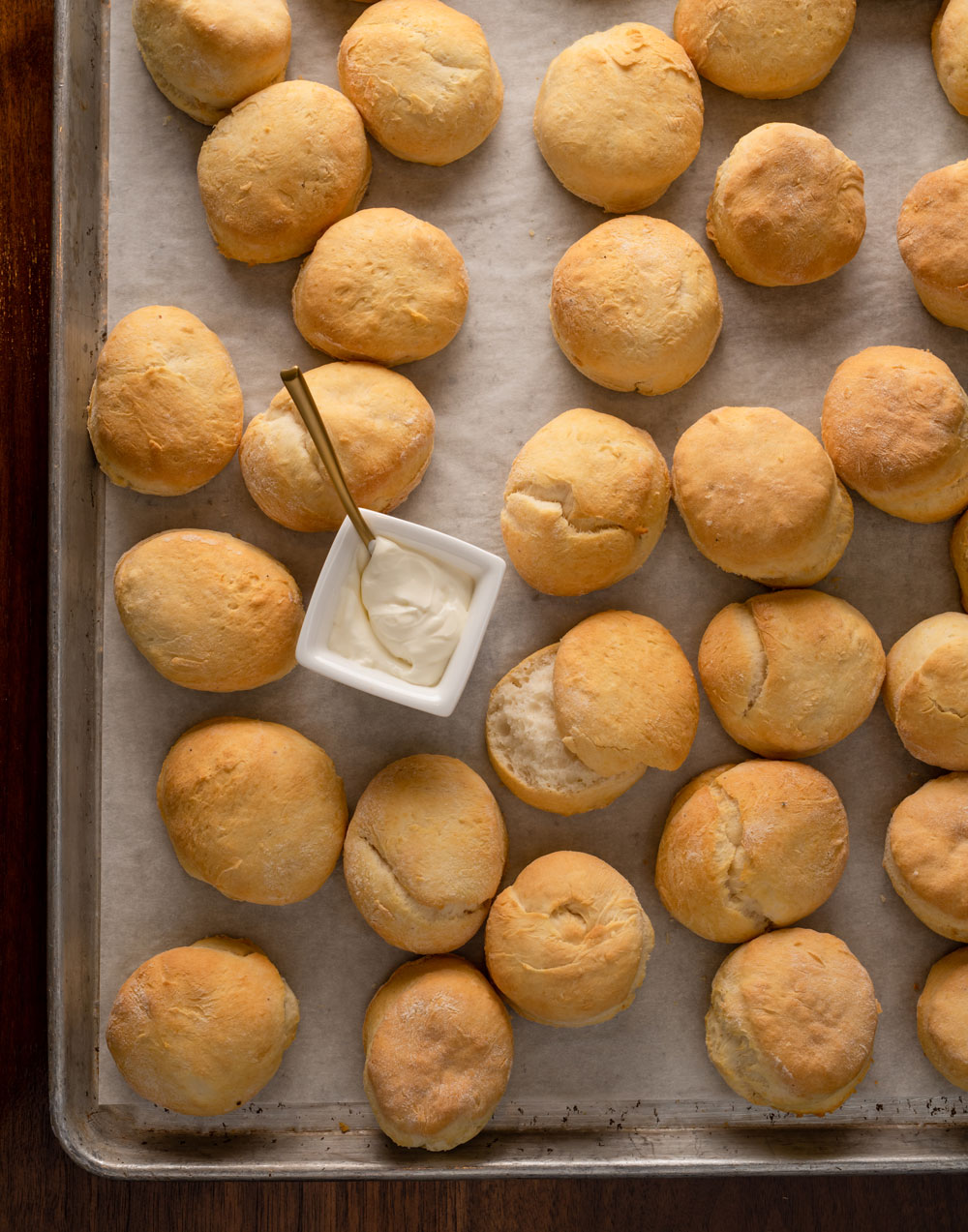 Traditional scones
April 12, 2021 - Chef's recipes
Yield: 6 servings
Ingredients:
- 250 g (1 ½ cup) of flour
- 1 tablespoon baking powder
- 40 g (1/2 cup) powdered sugar
- 40 g of softened butter
- 150 ml of milk
- 1 pinch of salt
Preparation:
1. Preheat the oven to 475 ° F.
2. In a large bowl, combine the dry ingredients: sugar, flour, baking powder and salt. Sand softened butter. Add the milk and mix to obtain a uniform batter (do not over-mix it).
3. Flour a work surface and roll out the dough (about 2 cm thick. Using a cookie cutter, cut the dough.
4. Place on a baking sheet with parchment paper and bake for 12 minutes.
Trick You can also cut your dough into a triangle like a pizza or into squares.